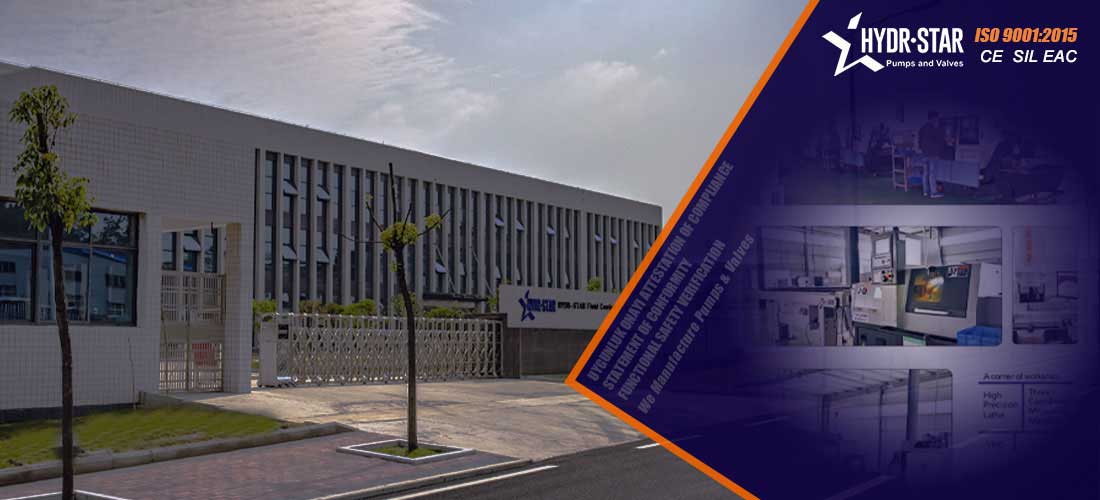 HYDR-STAR
HYDR-STAR Fluid Control Company Limited specialize and focus in the R&D, design and manufacture of stainless steel instrumentation valves, high pressure valves, control valves, high pressure pumps and boosters with international standard...
Hydrogen applications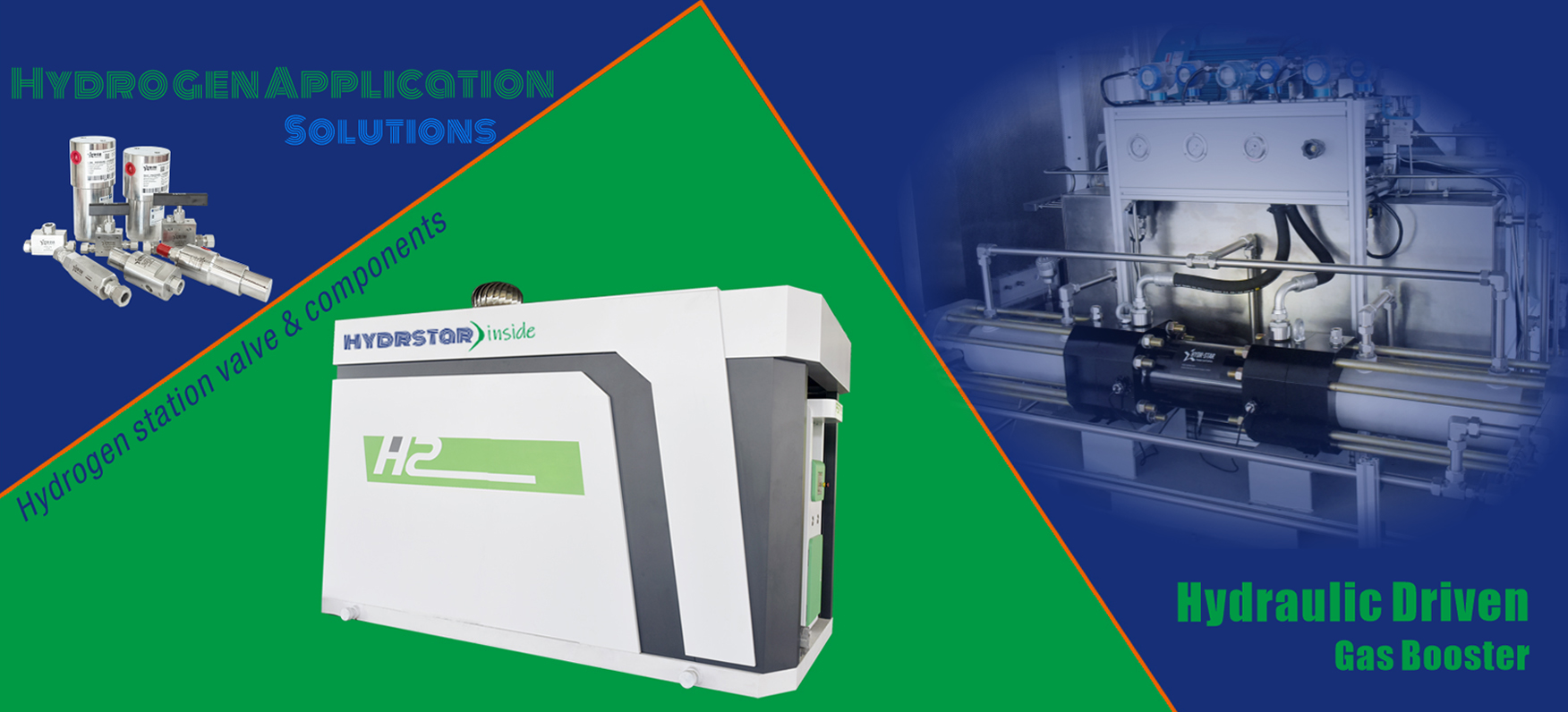 Hydraulic components for hydrogen energy applications
HYDRSTAR manufactures hydraulic components for hydrogen, including gas-driven gas boosters, liquid-driven gas boosters, and pipe valves suitable for high-pressure hydrogen.
»The HDGB liquid-driven gas booster is a piston-type booster that does not have any special requirements for the hydrogen gas pressure at the inlet and outlet, and its lifespan will not be reduced due to pressure issues.
»The maximum hydraulic driving pressure of the HDGB booster is 207 bar, and the circulation rate can be precisely adjusted, enabling infinite variable speed output of hydrogen gas flow.
»The boosters and hydrogen pipe valves manufactured by HYDRSTAR comply with international standards as well as ATEX and CE standards.
我们的部分客户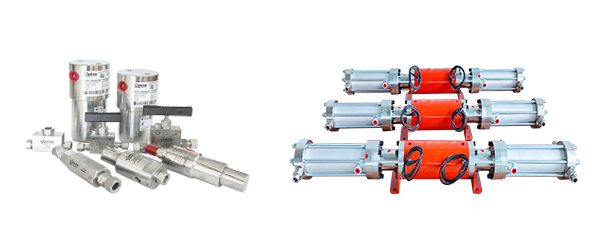 Pumps & Boosters
HYDR-STAR high-pressure pumps and gas boosters include air-driven liquid pumps, hand pumps, electric plunger pumps, and gas boosters (air-driven gas pumps). These pumps and boosters feature unique designs, special materials, precision machining, and strict testing, making them suitable for multiple industrial applications. The pneumatic liquid pump consists of three series: AHP03, AHP06, and AHP10. They can transport liquid media and gas-liquid mixtures (such as fluorine). The gas booster consists of two series: AGB06 and AGB10. They can compress and transport conventional gases and high-purity gases such as air, nitrogen, argon, and CO2. The hand pump has two series: single-stage pump and double-stage pump. They have four pressure levels of 5000psi, 10000psi, 20000psi, and 30000psi, and can be equipped with optional configurations such as pressure relief valves and overflow valves. The electric plunger pump is a 4-plunger slanted plunger pump, and the inlet and outlet check valves are ball seat type. There are five flow rates to choose from and three pressure levels of 5000psi, 10000psi, and 15000psi.
High Pressure Valves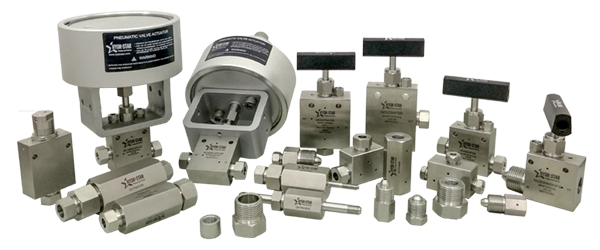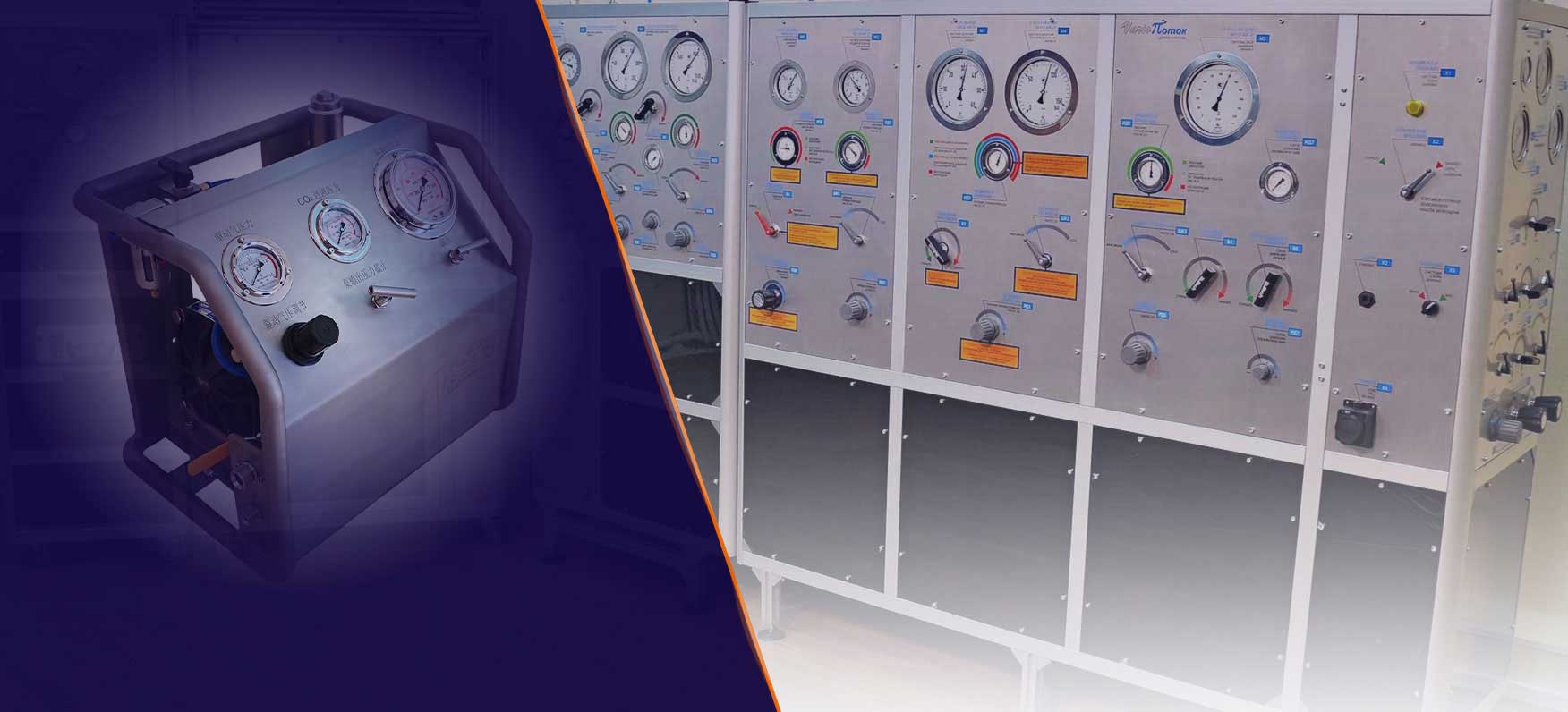 High-Pressure Pump&Valve Application
HYDRSTAR high pressure valves are mainly used in various hydraulic circuits and pressure testing systems.
»High-pressure products are all made of high-strength,anti-corrosive metal materials(such as 316CW,17-4,825 alloy) manufactured by special heat treatment.
»High pressure product pressures from 0 to 60,000psi (414MPa),temperatures from -100°F(-73°C) to 600°F(315°C);
»Connections from 1/4"to 1"coned and threaded tube.
»High pressure valves have long life, zero leakage and high safety factor.
»Non-rotating stem prevents galling and scoring.
»Actuator Operate valves are available in both normally open and normally closed versions for different applications.
»Unique design,manual needle valve and Actuator Operate valves can quickly change the valve needle or valve seat.
»After the valve is damaged,it does not need to be replaced.
»It only takes a small amount of money and time to repair, or even remove it from the equipment.

Part Of Our Customers
Solutions